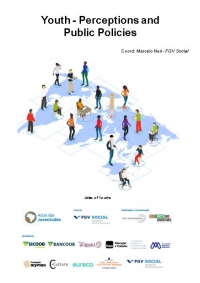 Youth - Perceptions and Public Policies
About the research:
We explore research on young people's aspirations and assessments on a global scale, which allows us to differentiate the vision of young Brazilians. As well as capture the new paths taken in the pandemic. The general self-assessment of happiness among Brazilian youth, captured by the average life satisfaction at present on a scale of 0 to 10, was 7.2 in 2013-14 and decreased to 6.7 in 2017-18. This downward trend continues during the pandemic, going from 6.7 in 2019 to 6.4 in 2020. A drop of 0.8 points like the one that occurred with overall happiness in Brazil, ranked as the 3rd highest drop in 132 countries. A score of 6.4 is the lowest in the Brazilian series of life satisfaction. In addition to the general assessment of life, we cover the daily emotions of youth. Positive (joy) and negative (worry and anger) indicators worsened significantly in both the great recession and in 2020 in the pandemic. Negative indicators also worsened in 2019, a difference to be highlighted.
We focus here on the state of variables that occupy a prominent place on the agenda of young people, such as education and the environment. 41% of young people between 15 and 29 years old are satisfied with the education system in 2020, the lowest level in the series. There was a 375% greater drop in Brazil than in a set of 40 other countries interviewed during the pandemic that worked as a control group. The proportion of young Brazilians satisfied with the efforts undertaken to preserve the environment dropped from 33.1% in 2015-18 to 27% in 2019 and then 19% in 2020.
l Perceptions
I Executive Summary
I Text (in portuguese)
I Slides - Visualization / Print (In portuguese)
| INTERACTIVE DATA
Happiness Simulator (In portuguese)
| INTERACTIVE MAPS
Future Life Satisfaction
Satisfied with Education System or with Schools in the city or area where you live
Believe can progress through hard work
Feel safe walking around in your neighbourhood at night
Approval of country leadership
l OTHER MATERIALS
"Youth, Education and Labor: Impacts of the Pandemic on the share that Neither Study, Nor Work"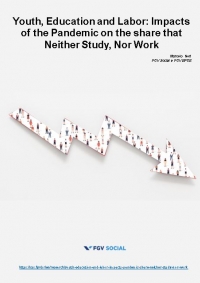 "Youth - Population Projections"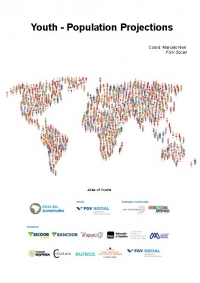 Researches on Brazilian Crisis and Population Perceptions
Book - "Brazilians' perceptions on public policies"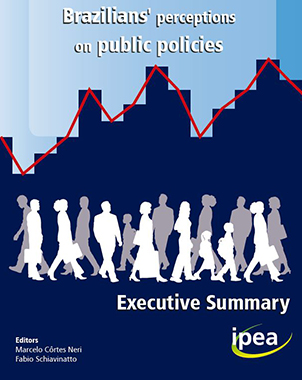 | Contact: fgvsocial@fgv.br / +5521 3799-2320

>> Atlas of Youths